Las Vegas Violent Crime Lawyer
Nevada Violent Crime Laws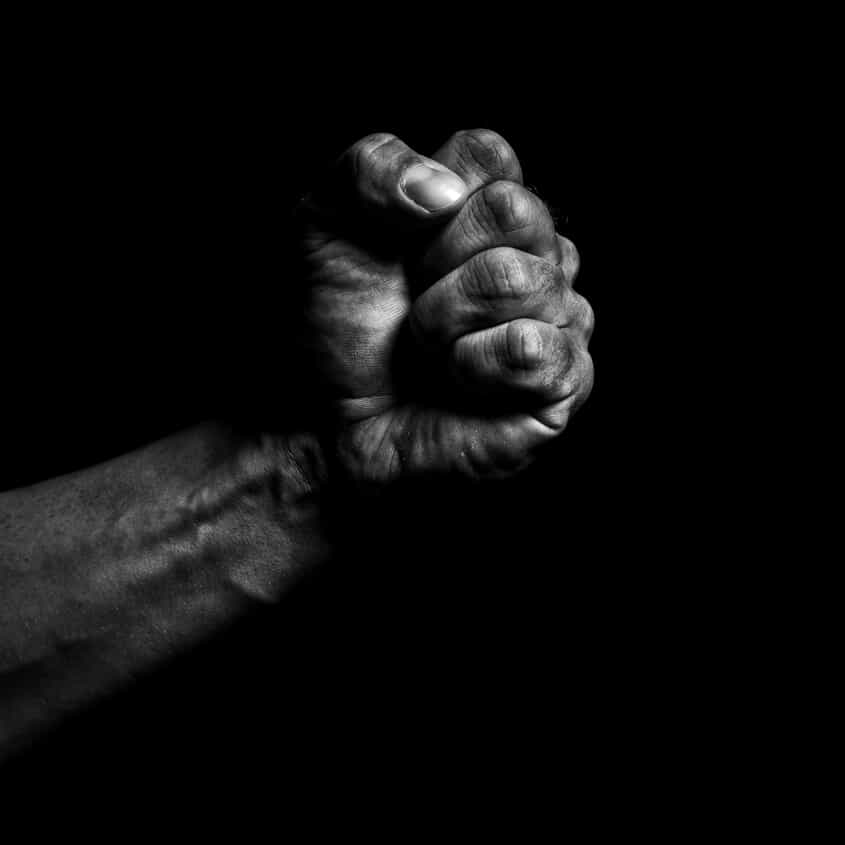 A "violent crime" may be generally described as a criminal offense that involves some type of violence, attempted violence, and/or injury to another person. Offenses of this nature can range from assault to murder, with penalties ranging from probation and community service all the way to the death penalty. Assault, battery, domestic violence, robbery, and homicide are all examples of violent crimes.
Ferris Law represents clients across the greater Las Vegas area who have been accused of, arrested for, or charged with violent crimes. We have the know-how to take on misdemeanor or felony violent crime cases and work diligently to provide the personal, one-on-one attention that brings peace of mind and support in these otherwise tumultuous times.
Types of Violent Crimes & Their Penalties
The following is a selection of specific violent crimes, along with their maximum penalties, according to Nevada Revised Statutes (NRS), Chapter 200: Crimes Against the Person:
Murder of the first degree (NRS 200.010.1), punishable by the death penalty or life in prison.
Murder of the second degree (NRS 200.010.2), punishable by 25 years to life in prison.
Voluntary manslaughter, punishable by up to 1 to 10 years in prison (NRS 200.080).
Involuntary manslaughter, punishable by up to 1 to 4 years in prison (NRS 200.090).
Robbery (NRS 200.380), punishable by 2 to 15 years in prison.
Assault (NRS 200.471), punishable by 6 months in jail or by 1 to 6 years in prison.
Battery (NRS 200.481), punishable 6 months in jail or by up to 15 years in prison.
Specific penalties for a violent crime, or for any criminal offense, will vary depending on any mitigating or aggravating circumstances. Assault with a deadly weapon, for example, is a felony offense punishable by up to 6 years in prison, whereas simple assault is a misdemeanor punishable by up to 6 months in jail. When you contact our firm to discuss your case, we can carefully review the allegations to determine what charges and penalties you could be facing.
Ferris Law Violent Charges Legal Counsel
When it comes to prosecuting violent crimes, the government will take an aggressive stance. With these cases, there is a victim that the jury can sympathize with. There may be visible harm that can be witnessed. This makes defending violent crime cases all the more challenging, but it is not impossible. Any person accused of any crime has the right to be considered innocent until proven guilty, and the burden of proof lies with the prosecution. The prosecuting attorney must be able to prove, beyond a shadow of a doubt, that a defendant has committed a crime. Even the seemingly smallest detail could turn an entire case around to your advantage.
As a Las Vegas violent crime lawyer, Jennifer Ferris recognizes the value of a detailed, meticulous investigation coupled with open client communication. Every aspect of a case matters, and we at Ferris Law will get to know your case better than anyone so we can provide more effective counsel.
Call (702) 710-8882 for a private consultation regarding your case with our LV violent crime attorney.